Welcome to Ferrari World Yas Island, Abu Dhabi
Love speed? Then gear up for the ride of your life only here at Ferrari World Abu Dhabi. Home to the world's fastest rollercoaster, the highest loop ride, the tallest space-frame structure ever built on the planet and over 40 record-breaking attractions, this is the ultimate destination for non-stop, hyper-adrenaline, heart-racing fun!
FIND YOUR SPARK
FIND THAT FERRARI FEELING
Only at the largest indoor theme park on the planet and the first Ferrari-branded theme park in the world, located in the heart of the fascinating Yas Island. In between rides, get to see magical shows, savor the flavors of Italy and get exclusive access into the fast, prestigious world of luxury Italian supercars and their racing legends. Celebrate life's wins and nurture the spirit of champions when you visit Ferrari World Abu Dhabi today.
FAST FUN

Feel the thrill of what it's like to be a Scuderia Ferrari driver with our fascinating rides.

FAMILY FUN

Keep your children captivated with our fun rides and experiences designed for young ones and families.

FOR LITTLE CHAMPIONS

Set little one's imaginations free while playing in different kids adventurous areas.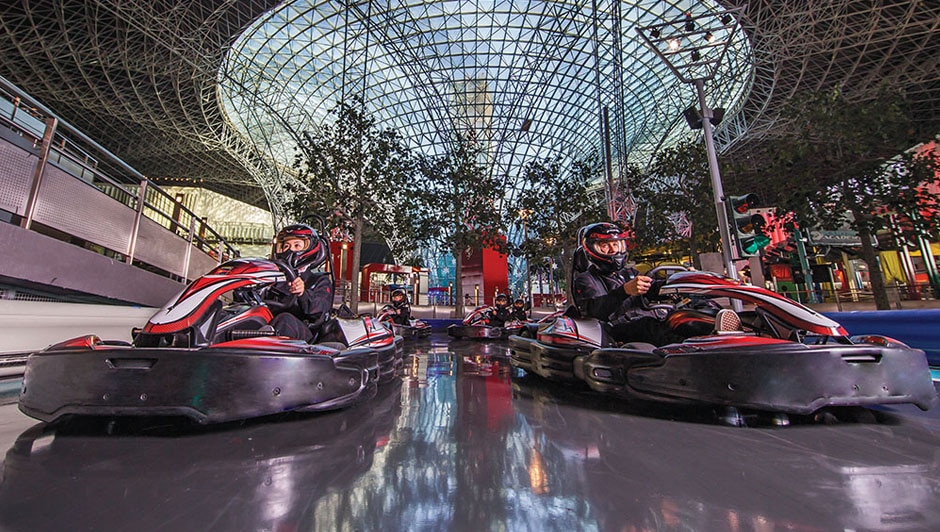 VIP Driving Experiences
Nothing beats the VIP Experience with its priority access to some of our famous rides and attractions, in addition to one adventurous Driving Experience.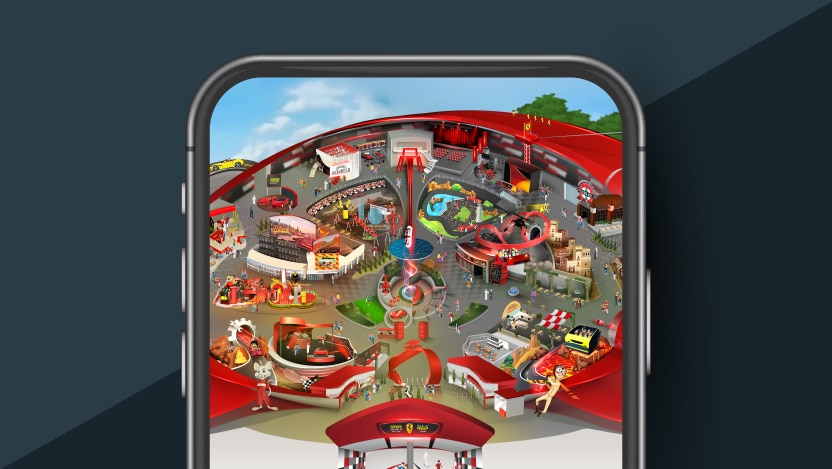 Download Park Map
Enjoy a contactless experience at the Park. Navigate your way through all the zones, rides, attractions, shopping and dining options available at Ferrari World Abu Dhabi.
Got a question?
For assistance, please get in touch with us through Yas Concierge, call us from 8:00am - 8:00pm GST (Gulf Standard Time) or send us an email.